Aiming your TV antenna it's easy and free!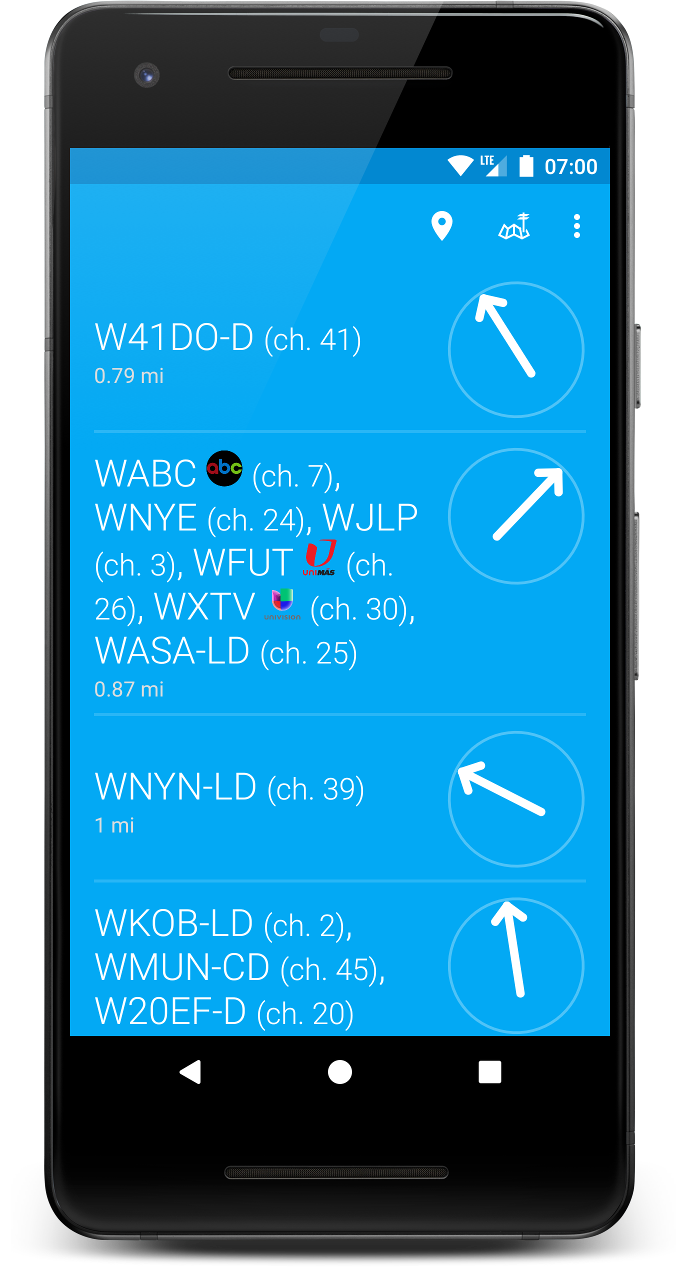 This application helps you discover digital TV towers (DTV) close to you and it helps you find the bearing from your location so that you can point you antenna to catch those stations. It works based on a list of antennas broadcasting digital TV over-the-air (OTA) in the United States, Australia, Canada, United Kingdom, New Zealand, Austria, Argentina, Brazil, Portugal, Colombia and Uruguay.
This app uses the compass included in your Android or iPhone device and calculates the proper bearing.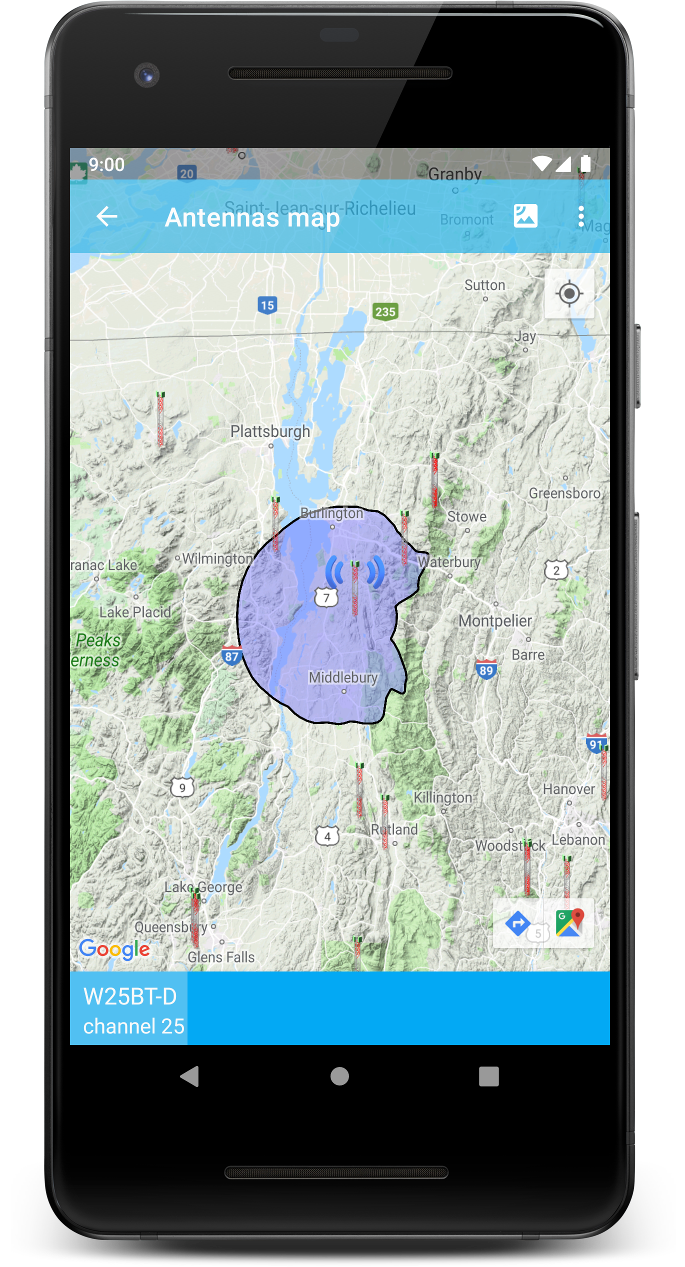 In the US it can also display the FCC calculated broadcast area over the map! This coverage area is also used to analyze your current position with regards with each antenna, so you don't keep trying to catch a station that's actually behind a mountain. (This feature is not yet available for iPhone.)
Specially useful when you camping in your camper van, rv, motorhome, so you can get the best TV reception wherever you are.